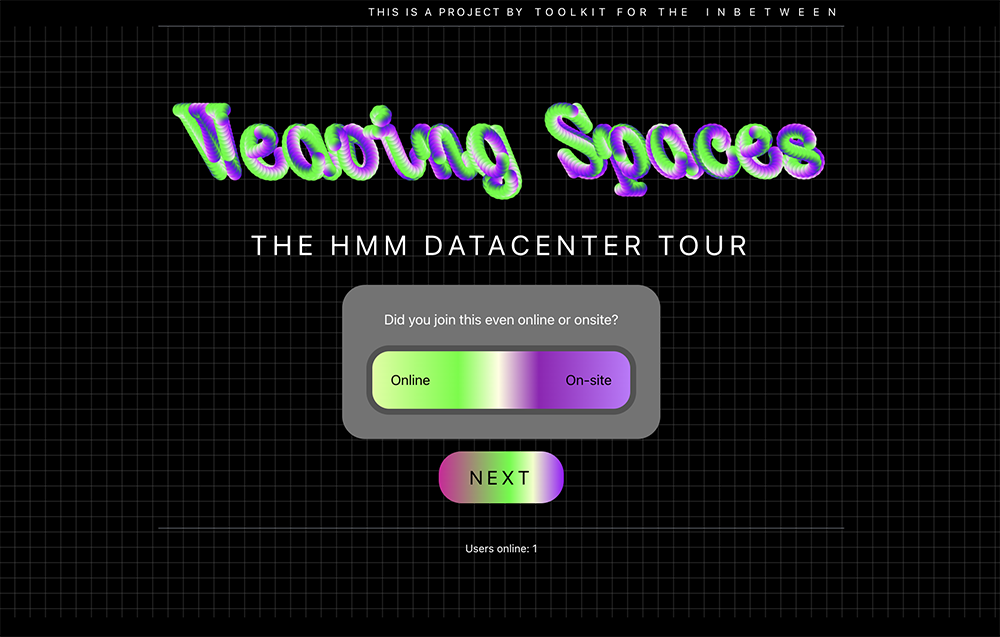 Weaving and knitting are age-old practices of coming together and sharing stories and knowledge, which become visible in a knitted fabric or a quilt. In this day and age, we often gather in digital spaces and share our stories through apps. Weaving Spaces is a Toolkit for the Inbetween experiment that interweaves both traditions by connecting the digital space with a knitting machine.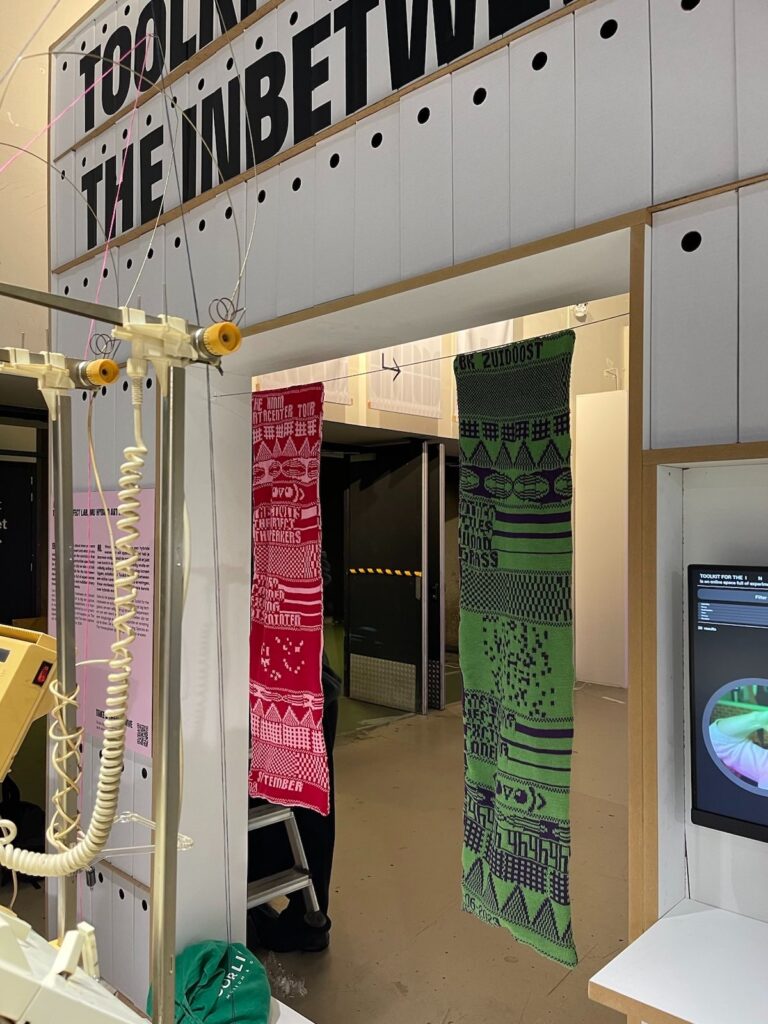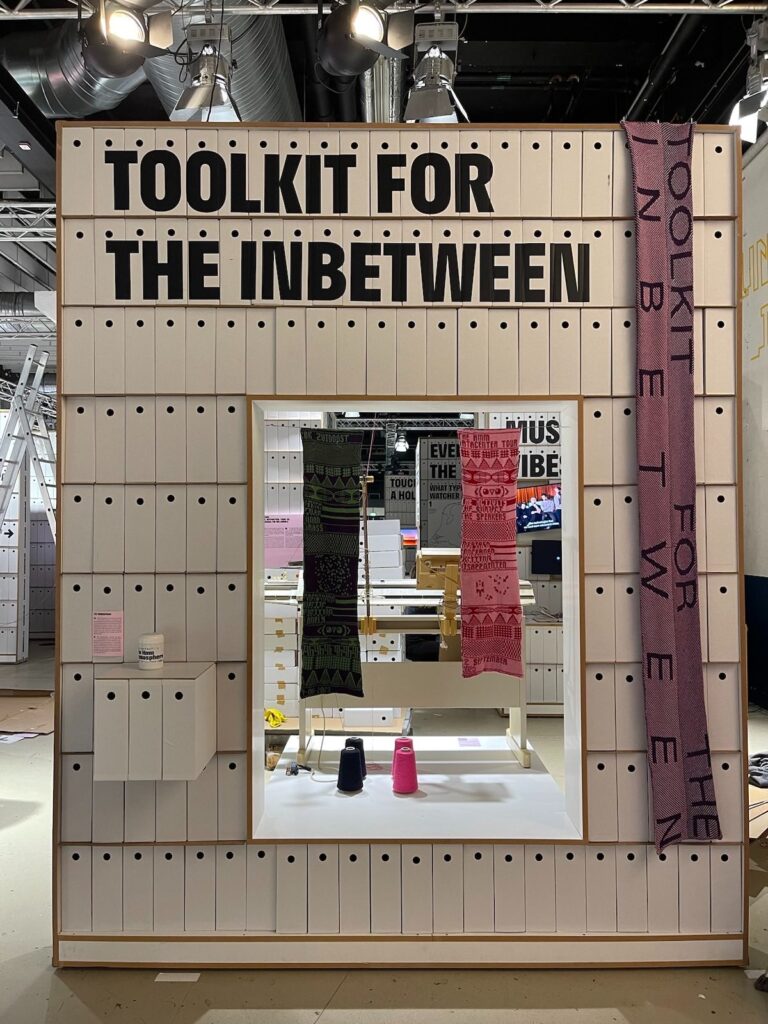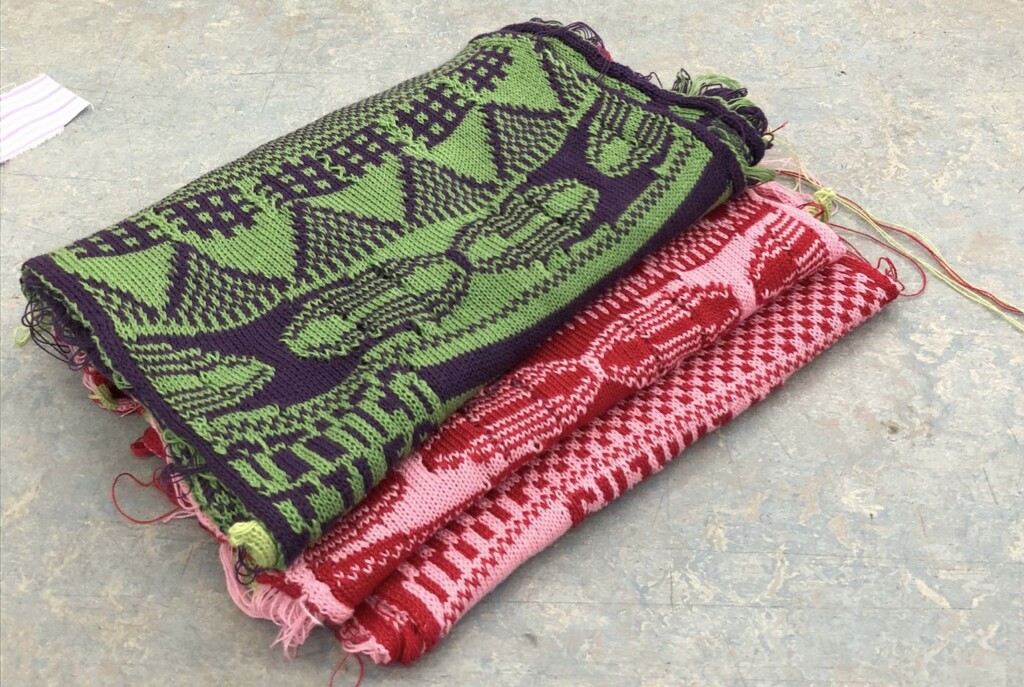 Set-up
At hybrid events, online and on-site audiences experience the same programme from different locations. Weaving Spaces allows these audiences to become more connected by creating something together. We invite both audiences to share their experience of the event via the Weaving Spaces web application.
Are they joining online or on-site? How do they feel? What surface is beneath their feet? Their answers translate into a knitting pattern – sometimes abstract and untrackable, sometimes very obvious. The pattern can be live-knitted to a scarf or ordered afterwards on request. The scarf consists of emotions, keywords, collaborative pixel drawings, and abstract data visualisations summing up the experience of all visitors.
This experiment is currently being developed and will launch at Dutch Design Week 2023.
Credits
The concept of Weaving Spaces is designed and developed by The Hmm and affect lab (Klasien van de Zandschulp and Lilian Stolk).
Development of the Weaving Spaces app, software programming and arduino programming for the knitting machine by Arjan Scherpenisse.
The design of the app's interface is by Guus Hoeberechts, based on the Toolkit for the Inbetween visual identity.
Amber Meekel assisted in the operation of the knitting machine.