MAIN TAKEAWAYS
The buddy system we developed ensured that online and onsite visitors have an active event experience by adding an extra social layer on top of the content.
Being linked to someone you didn't know during an event, whether it was perceived as uncomfortable or strangely intimate, brought a special vibrancy to the evening.
Not all hybrid events have to be tech heavy—you can use already existing tools and platforms, like phones and messaging tools, to create a unique experience.
Online and hybrid events are often tech heavy. During the lockdown, we saw cultural institutions turned into television studios. With fancy livestream equipment, programmes were recorded in order to reach an audience that couldn't come due to covid restrictions. Of course, the costs of such a production mean that this is only possible for larger institutions. Could a hybrid event be more simple? This was our starting question for an event The Hmm organised at MU Hybrid Art House's Real Feelings exhibition.
The Hmm @ Real Feelings took the format of a partially decentralised and partially a centralised live stream. Presentations by eight online and onsite speakers could be seen via a livestream, but visitors were also interacting with each other via their own devices. Each online visitor had a physical buddy.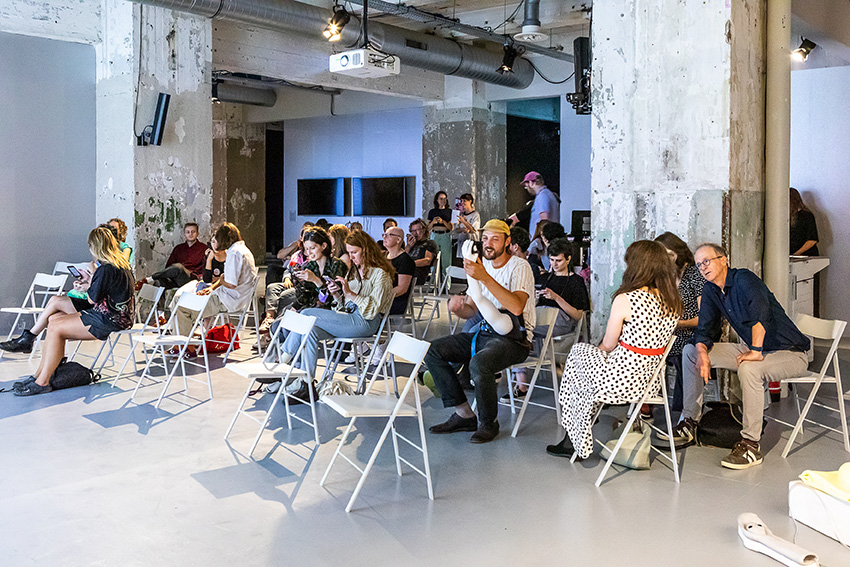 Set-up
Visitors of this event could either purchase a physical ticket and join us in person at MU or a virtual ticket and join us remotely. Each online visitor was linked to a visitor who was physically present. Physical visitors were then responsbile for 'hosting' the online visitors, walking through the exhibition with them, bringing them into contact with other visitors, and asking their questions to the moderator during the presentations (which they watched via The Hmm's livestream website). We designed all kinds of experimental devices and prototypes to host their virtual buddy throughout the space.
This format naturally uses visitors' personal devices and is therefore less tech-heavy. However, it does involve extra production work to link visitors together. We experienced minor problems, such as virtual visitors being unreachable. The buddy system created a crazy responsibility, mainly for physical visitors. If they decided to leave the event early, their online buddy would also be forced to leave the event. One physical participant even told us they felt like a servant.
Learnings and Insights
Being linked to someone you didn't know was sometimes perceived as uncomfortable or strangely intimate. One person compared it to a first date. Others felt that the linking facilitated a chance encounter, something that adds significant value to physical events but is challenging to replicate in online or hybrid events. Overall, it brought an extra vibrancy to the audience's experience. One visitor told us: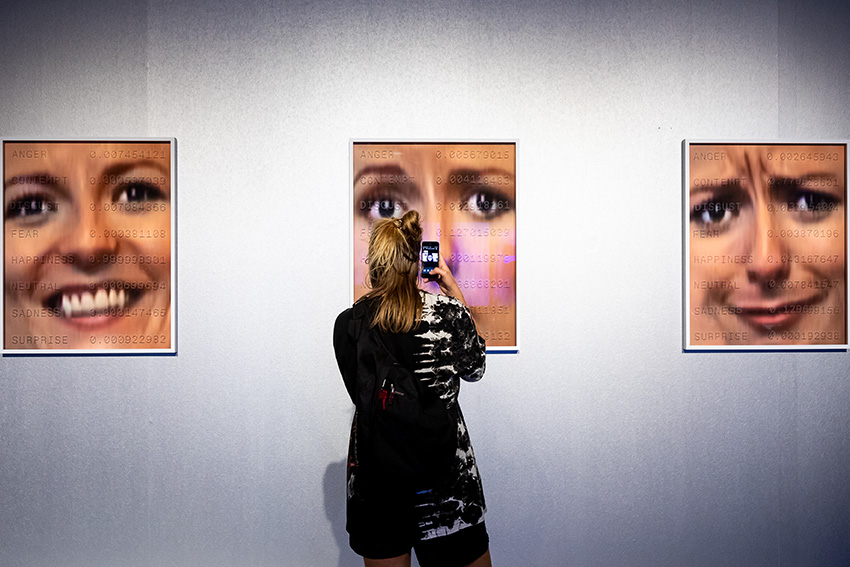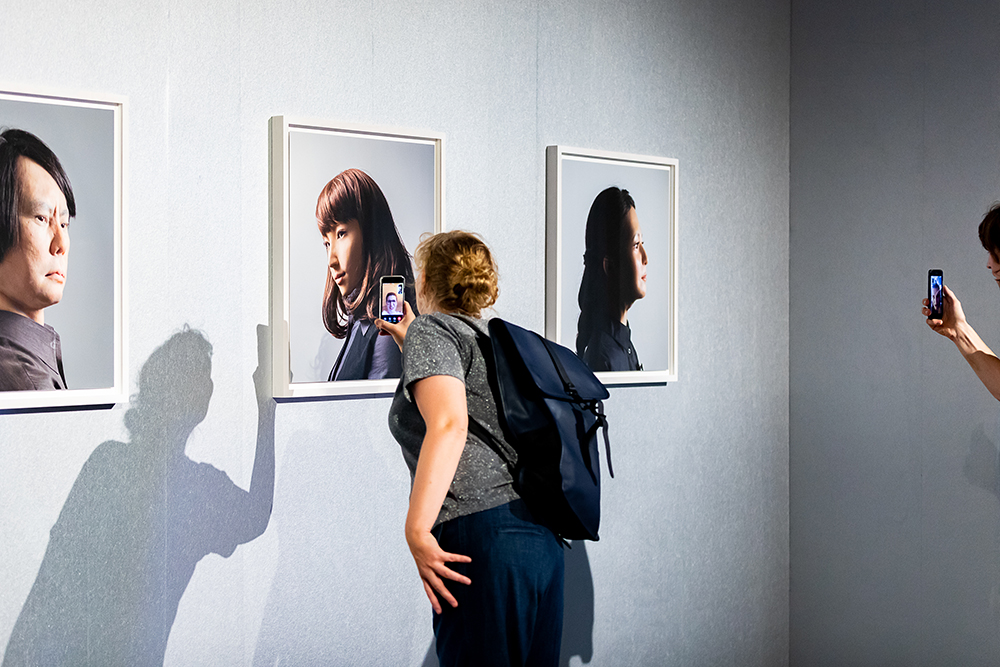 Some virtual visitors of The Hmm @ Real Feelings said they experienced the exhibition in a unique way. After all, they saw it through their buddy's eyes. Some buddies described not only the works, but also the smell, atmosphere and their feelings about it. During the presentations, the buddies could chat to each other, which was perceived as an added value. Some buddies even agreed to meet in real life after the event or attend another The Hmm event together.
Most visitors who joined virtually felt like they were a part of the event. So we can conclude that although the buddy system is perceived differently by different people, pleasant or uncomfortable, it does ensure that online and onsite visitors have an active event experience by adding an extra social layer on top of the content.