MAIN TAKEAWAYS
Create common ground
Timing is everything
The power of audio
Sharing stories to create intimacy
The Gossip celebrates intimate conversations between strangers. Invoking the nostalgia of a landline call, it takes the form of an audio experience and an exchange over the phone between two people who have never met before.
We made the decision to use phone calls very purposefully. For one, we noticed plenty of Zoom fatigue and for this reason didn't want participants to engage in video calling. Also, we believe that voice has significant affective bandwidth, making it a powerful carrier of emotion and intimacy. Stripped from the usual bells and whistles of other forms of digital communication, like emojis or text messages, the simplicity of the phone call foregrounds the fact that people's voices can convey a ton of empathy and understanding, and therefore contribute to a more personal connection.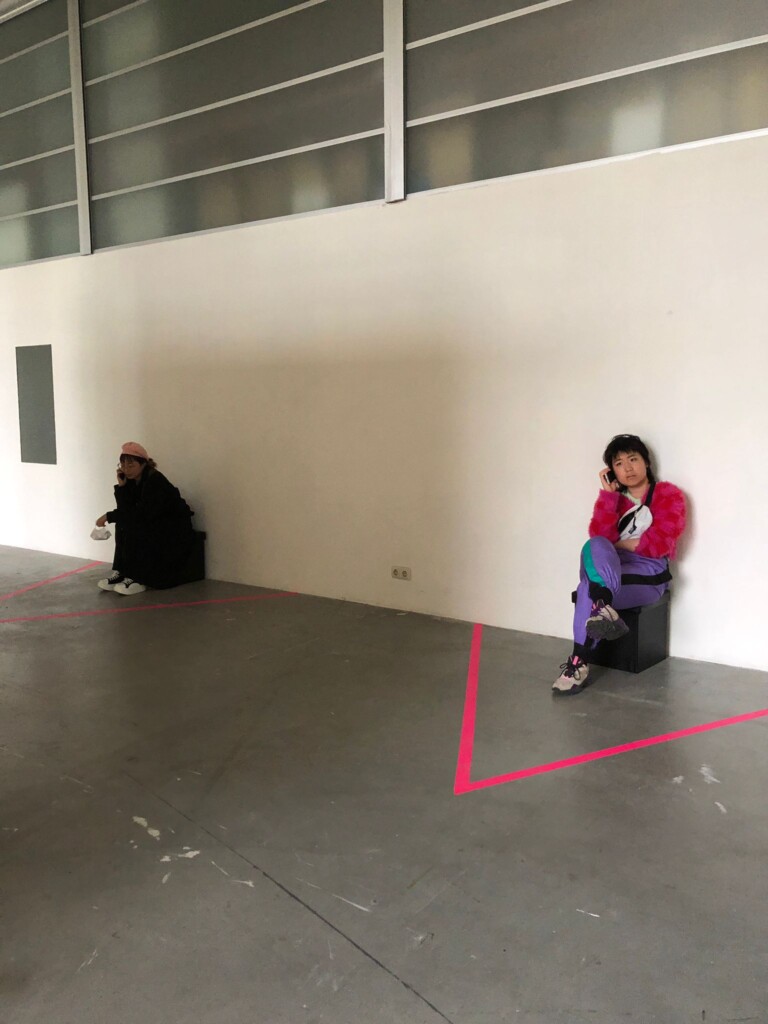 We invited participants to The Gossip via social media. People could choose to participate in our experiment in person at Tetem, a popular exhibition space in Enschede, or online via the interactive live streaming service Twitch. After an introduction, a specific telephone number was shared with both the online and physical participants. At the exact same moment both groups called the number from their mobile phones, and the audio experience began. The experience works like a 'choose your own adventure' style story where you press a number to choose how the story continues.
In the end you are asked to share your own story with someone else, and you automatically get reconnected with someone else in the experience, anonymously. What story do you share?
In Tetem, we designated calling spots, marked by neon pink tape on the floor where participants could sit during the experience.
Read more about this experiment.
Credits
Created by affect lab.
Script in collaboration with Faye Kabali-Kagwa.
Creative Development by Arjan Scherpenisse.