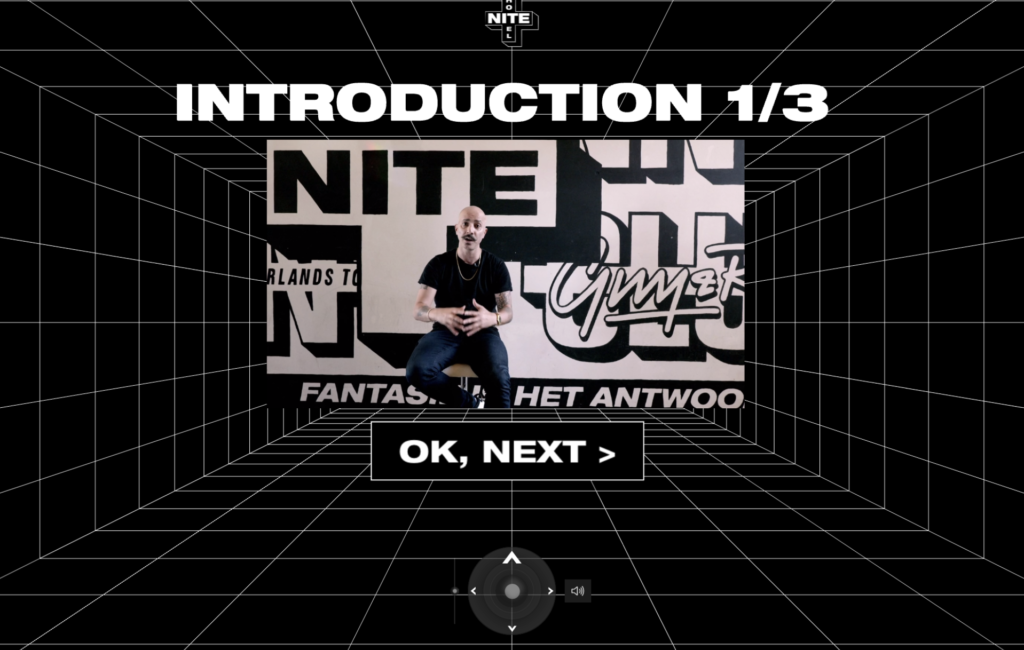 Nite Hotel, a 3D online space for online performances, was created during the pandemic by club Guy & Roni (a dance company from Groningen, the Netherlands).
Their online project during the pandemic is called Swan Lake. The project included an online 3D space with multiple rooms including different performances. Each visitor was represented as a  purple animal 'avatar' floating in the space. This created a fun, intimate and low barrier way to feel the presence of other audience members.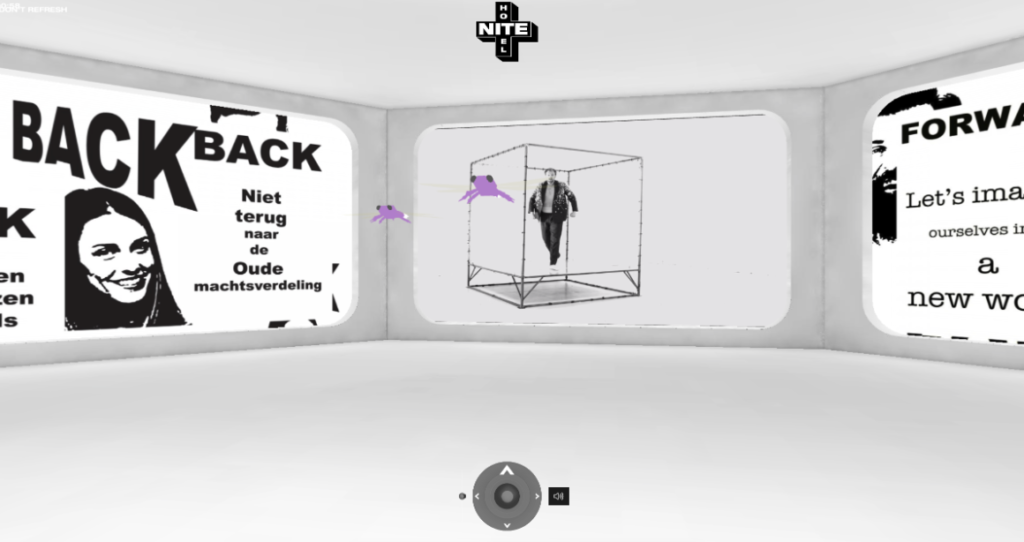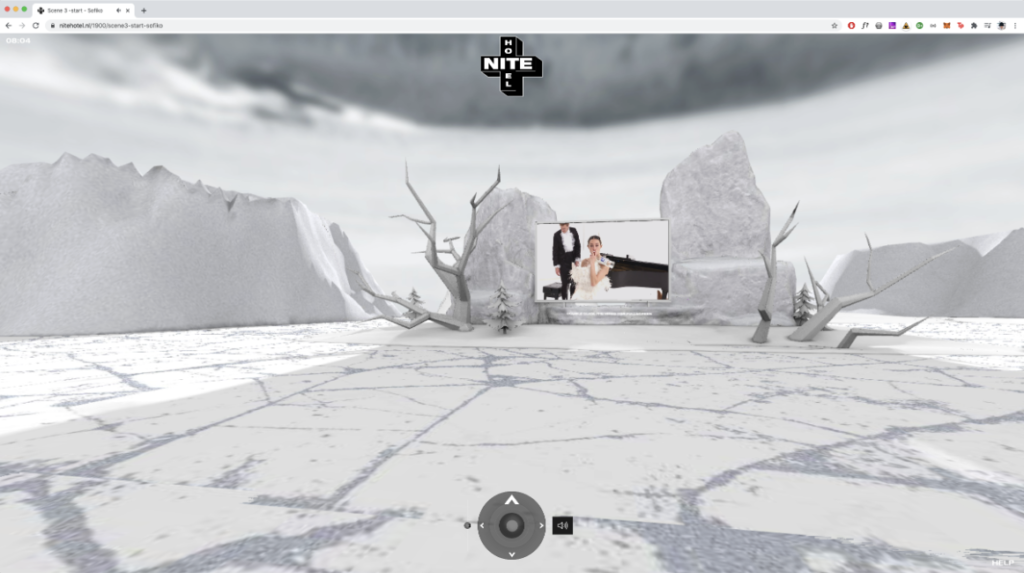 The online space also included a bar to meet other online visitors. The full experience used very subtle ways of creating a feeling of watching performances together with others, the spatial environment was designed in a way to not intefere with the aesthetics of the performances themselves, which were played as videos inside the online 3D space.
Credits

NITE HOTEL concept developed by
Guy Weizman & Martijn Halie
Art direction, design and technical concepting
HALIE (Halie.nl)

Development: SLASH2 bv – slash2.nl
Siljan Rienstra, Wytse Vellema, Jeffrey Zant, Jelle Faber, Jeroen Lammers
Project management by Werner Danhof