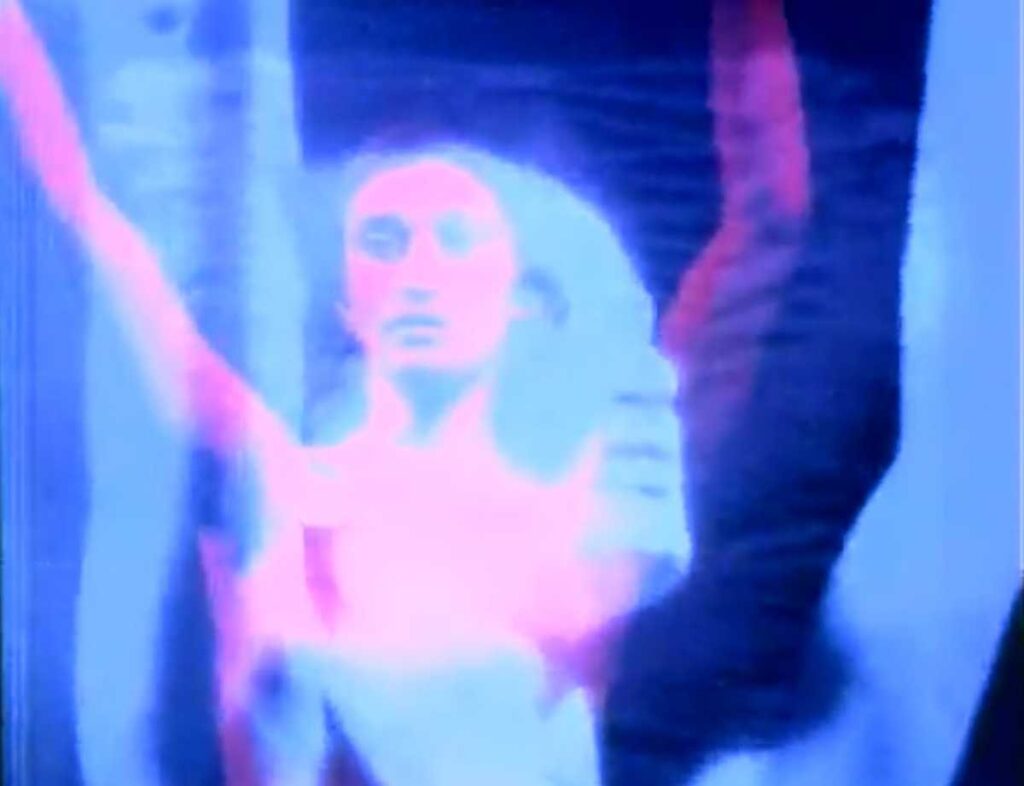 Between 1969 and 1970, Nam June Paik and Shuya Abe worked on developing a video synthesiser that would allow the colours and shapes from different images to be mixed, overlaid and manipulated. Creating this video synthesiser would enable video manipulation during live performances – similarly to how existing audio synthesisers are used in concerts.
Paik and Abe's video synthesiser was first used in 'Video Commune' – a participatory video artwork. The four-hour broadcast was transmitted live by the US TV station WGBH in 1970. The broadcast mixed existing video and live camera images featuring passersby that Paik and the production crew invited into the studio. This improvised montage of distorted moving imagery was accompanied by Beatles music, giving it the name 'Video Commune (Beatles Beginning to End).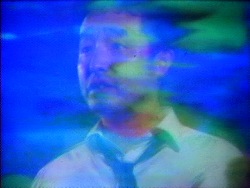 Video Commune is just one example of Paik's determination and curiosity about creating a more democratic and interactive broadcasting system. With this in mind, Video Commune is an attempt by Paik to simultaneously navigate the modes of direct participation and representation of multiple perspectives.
"Both modes involved a reduction of authorial control – either during the broadcast, when viewers were asked to modify the images emanating from their sets, or before it, when Paik made a work's initial content permeable to contributions from others. Both strategies aimed to correct omissions in the mainstream media environment: reasserting individual agency in the face of corporate hegemony, or remedying the uneven representation of national, racial and cultural groups."

Marina Isgro (Via Tate)
Credits
Artist: Nam June Paik and Juf Yalkut
Courtesy of Electronic Arts Intermix (EAI), New York
Produced by WGBH TV, Boston