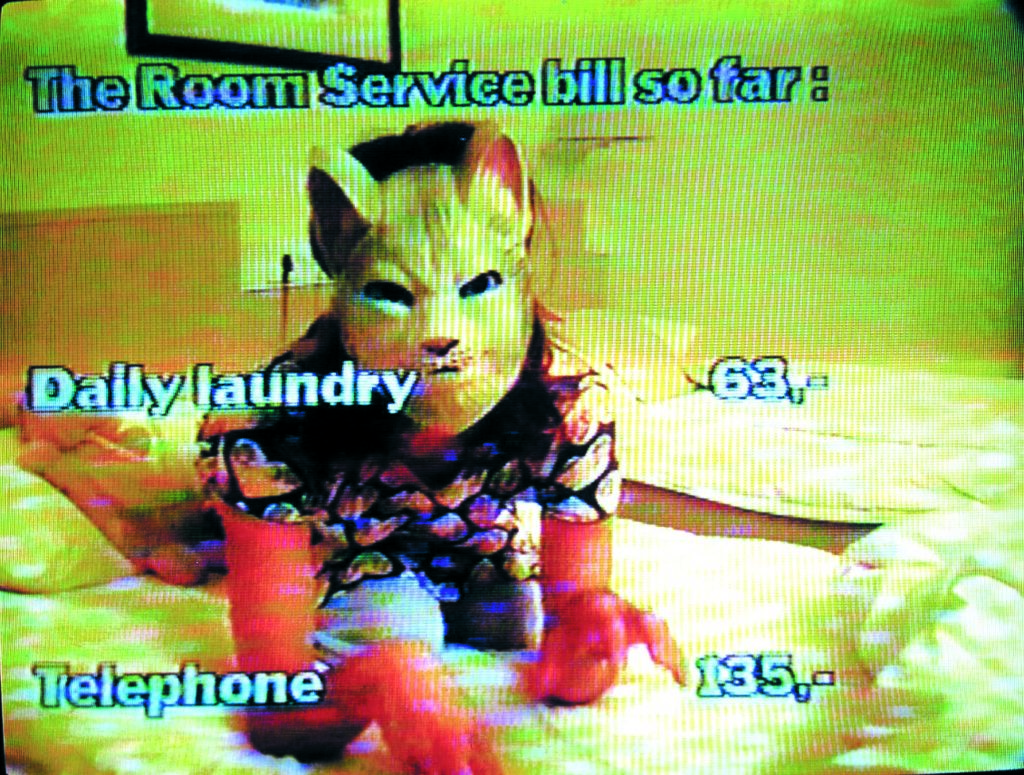 Four performers spend a sleepless night alone in their hotel rooms. Watched on video monitors by the audience in a conference room, they all need each other to help them make it through the night.
Room Service is a live interactive film. In the conference room of a hotel, the audience watch four performers on four huge TV monitors set side by side. Each performer is in a separate hotel room, unable to see and hear the audience or each other. Its late at night, and none of them are sleeping. Instead they kill time, sharing moments of hope, fear and boredom. Their only contact to the outside world is a phone line that puts them directly in contact with the audience.
The apparent privacy of the performers is occasionally broken by their conscious gaze into the camera – showing that they are very aware of the audience's presence. Most of the time, the performers refused to entertain the audience and instead lay the burden of action on the spectators – to "help them!". As the night progresses, they call their voyeurs with increasingly absurd and desperate demands in a plea to remain with them and "help them make it through the night".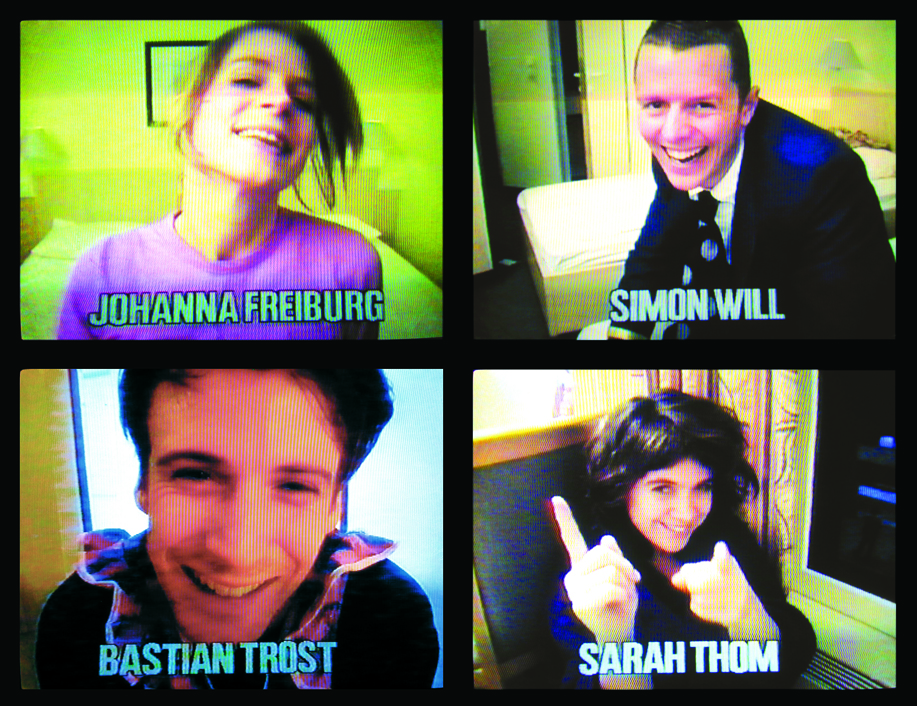 First Performance: January 24th 2003 (InterCity Hotel Hamburg in cooperation with Kampnagel, Hamburg)
Room Service has been performed over 50 times in 20 different hotels in 11 countries, from a Beach Hotel at the Black Sea in Bulgaria to a 5 star Hotel in London, UK.
The British/German artist collective Gob Squad have been devising, directing and performing together since 1994, searching for new ways to combine media and performance. The use of audio and video technology plays a prominent role in their work and make alienated forms of intimacy a central theme.
Motivated by a desire to elevate the everyday and empower audience members to step beyond their traditional role as passive spectators, Gob Squad set up often absurdly utopian scenarios where meaningful collective experience and genuine encounters involving passers-by and audience members are suddenly possible.
Credits
Concept by: Gob Squad
Produced by: Gob Squad, Kampnagel Hamburg and Podewil Berlin.