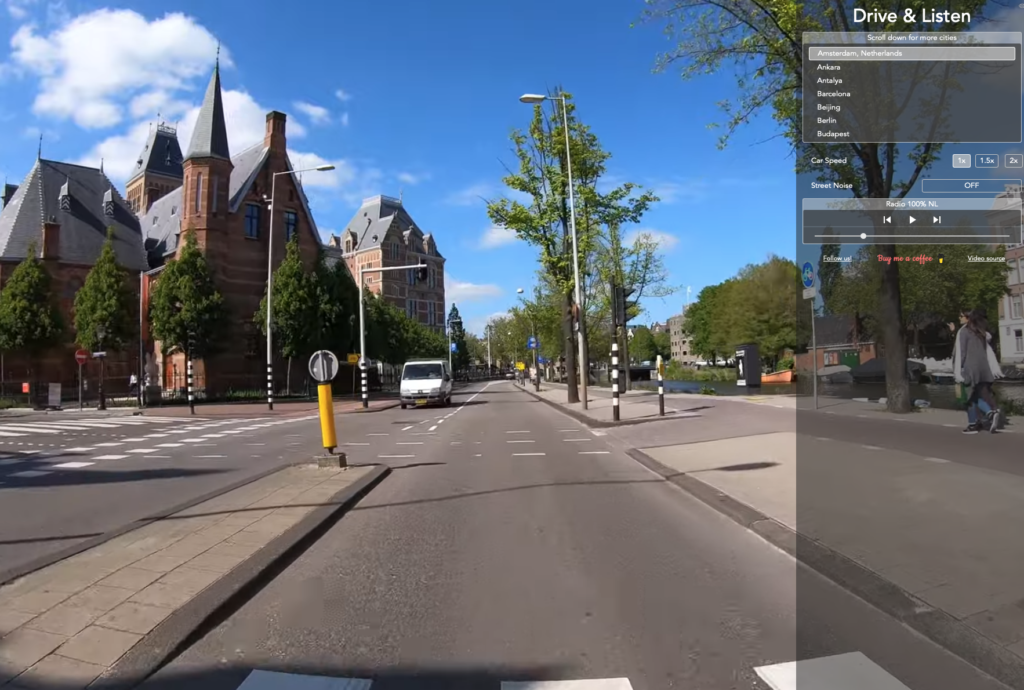 During the lockdown in 2020, many simple pleasures of life were hard to attain, like leisurely car rides, exploring new places, or simply seeing your home town.
In May 2020, after the first few weeks of lockdown, Erkum Seker released the app Drive and Listen, which allows over 15 million people to combat some of these cravings. The app lets you pick from a list of over 50 (and counting) cities, after which it shows you videos from behind the steering wheel, driving around the town. You can pick from several local radio stations while you cruise, and opt in or out of hearing the street noise around you.
Erkum, a grad student from Turkey, started developing the app during the lockdown in Munich when he was longing to see his hometown again. He later discovered it was not just a great way to return to a familiar place, but also to discover new cities when travelling was near impossible.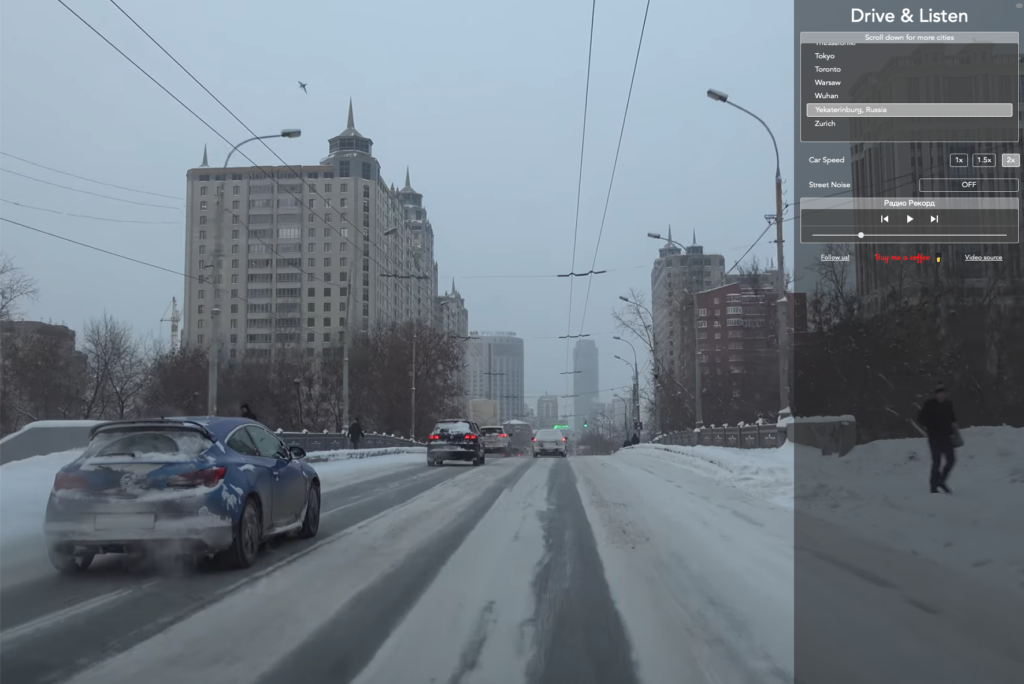 Erkum initially collected the videos from YouTube, but quickly people were contacting him to contribute to the growing collection of videos with ones from their hometowns. Even now that the lockdowns are far gone, the website continues racking up hits as people visit places around the world. Feedback on his membership platform reads someone becoming emotional as they drive around Kyiv or someone grateful for being lulled to sleep at night.
Credits