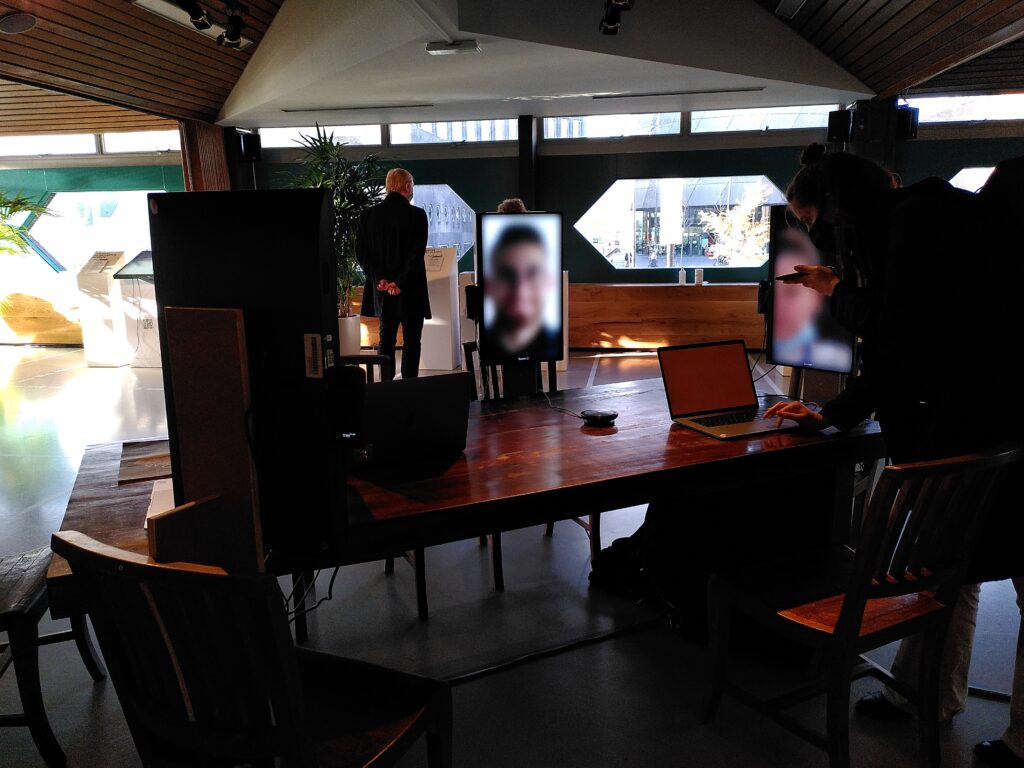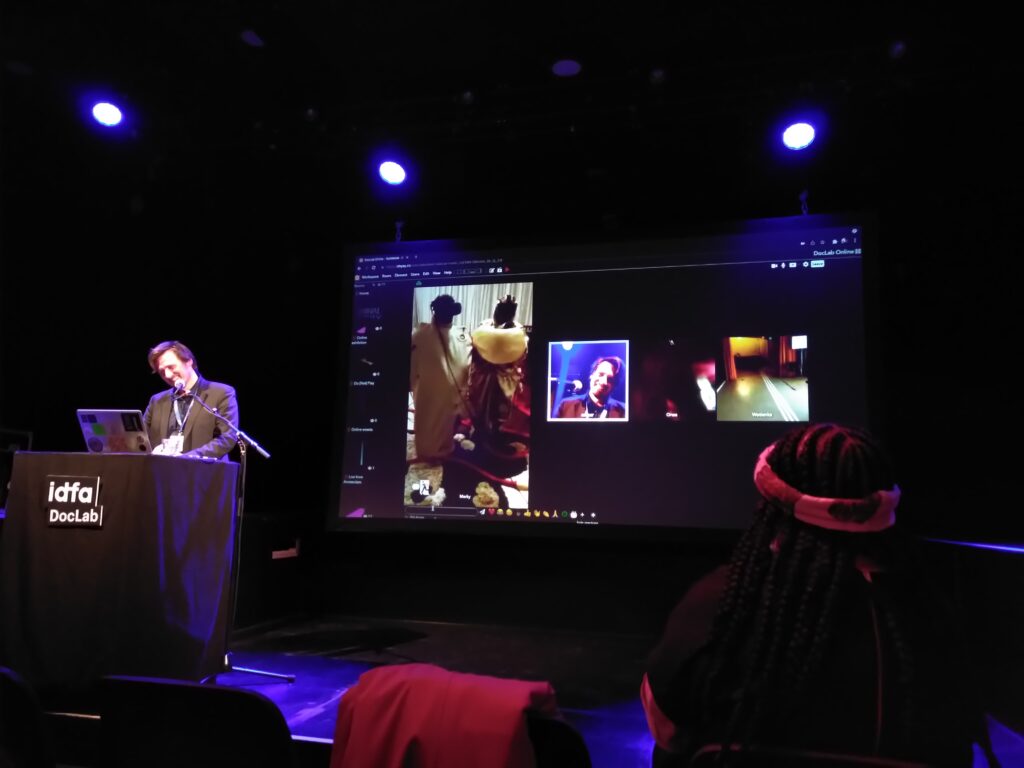 Live demonstration of Be My Guest.
IDFA Doclab 2021 festival experimented with a hybrid way of experiencing the exhibition and connecting online and onsite audiences.
One of these experiments included the use of two prominent tables equipped with monitors, cameras, and microphones, complemented by the Be My Guest app.
One of these tables, featuring a monitor, was positioned at the heart of the entrance lobby and served as the tangible representation of the online audience's presence.
The second table boasted three sizable monitors securely affixed to chairs, with a central speaker and microphone assembly. As online participants joined the virtual space, they appeared on one of these monitors, appearing as if they were seated around the table. Thanks to the microphones and cameras, they could effortlessly engage in conversations with people physically present at the festival. Those connecting online enjoyed a comprehensive view of the room via a 360-degree camera attached to each monitor. When the virtual space was unoccupied, the monitors would blur and go silent, and for those physically present, it was apparent that online participants were present, albeit blurred out. A similar setup was also implemented in another section of the building to facilitate hybrid industry meetings.
The Be My Guest feature included an app designed to enable festivalgoers in attendance to stream their location to online participants who had signed up to follow them. This feature allowed them to provide personalized tours, effectively enabling a shared exploration of Amsterdam as if they were strolling together.
Read more about hybrid experiments at IDFA Doclab in their research publication in collaboration with MIT Open Doc Lab.
Credits
IDFA Doclab and OhYay.